Today is Christmas Eve. It's Mr. Ryan's birthday. He is officially 4 years old! He's in Florida right now, visiting with his father. I can't help but think back over the years as my babies grow. It wasn't really that long ago, when Terri was insistent that an apple was called "bateek" and Brianna was afraid of a certain hat scene on Blues Clues Big Musical. Ryan was so tiny and the weather was a lot colder back in 2007. Now, he wants to be called "Mr. Big Boy" and run around in circles.
There has been a lot through these recent years that happened around this time. I'm reminded of that each time we go back to court...or have to work out holiday visits...or when I see how much my babies have grown. Now that their father is in Florida, we have more court to go to. There is a 2-day trial coming up in April to address custody and visitation. I can never feel like "this is it" because as the kiddos continue to grow, and as life changes, we will very likely have to keep adjusting and readjusting based on the circumstance.
This year, I don't get to be with them on Christmas (or for Ryan's birthday), but I will get to spend a week with them in Florida. It's always awesome times when I'm with them. As we close out this year, I can't help but reflect on what we've been through and where we're going. I see great things in the future!
Image from federatedmedia.net
2012 will be a great year! Why? Because the economy will be looking up? Because of a potential new president? No...because we can start now to plan how we will safely manage and save our money! Think about all those bills you had in 2011. Now think about how many of those bills you could have cut. Now is a good time to shop around for better rates for your phone, internet, tv, etc. If you are locked in a contract...well, you can ignore that until you get close to the end of your time period. I have been paying a little over $80 with Verizon telephone and internet. Just talked to a guy with Comcast who can give me the same for $39.99 (+ taxes and fees), with faster internet. That would save me about half what I'm paying now!
Think about how you've been spending money on disposable things. I'm not really big on buying paper towels, but when I have them, I use them like crazy. If you're a regular paper towel user, this can get pretty expensive on a monthly basis, especially if you're picky and won't use just any kind. It's better to buy towels for drying hands and dishes on. Even keep some extra rags around for cleaning up crazy messes. Also towels work in the place of sponges. You can throw them in your laundry and use them again. Towels cost more up front, but for what you pay, you will have run out of a lot of paper towels. Check out
Made In the Red Barn on Etsy
. There you can find "unpaper towels."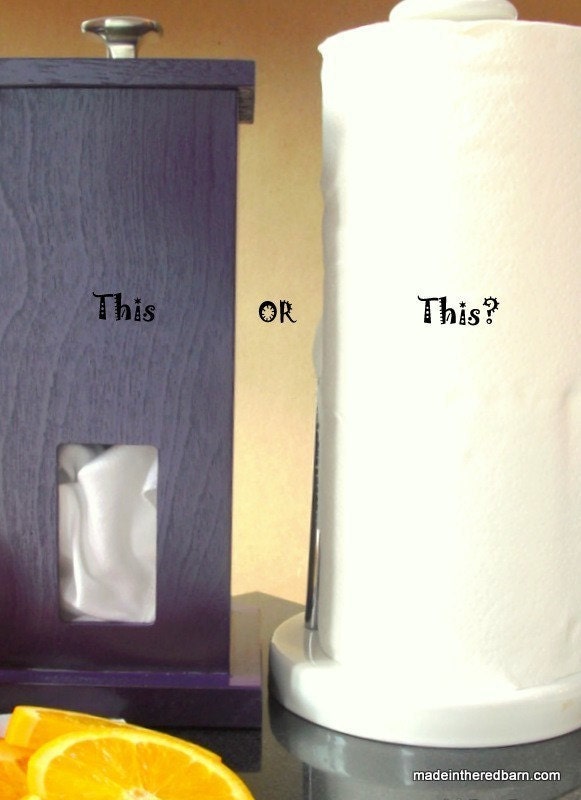 I've been thinking about air fresheners and ways to save money in that area. I have used coupons to buy a few of those
Glade Sense and Spray thingies
. It's quite nice to not have to remember to spray the room every 1/2 hour. However, I've been wondering if there was a more cost-effective way to keep your home smelling wonderful. Perhaps keeping rechargeable batteries around? Maybe using plug-ins? What do you think? Should I start making my own?
Probably next week...maybe...I will discuss changes I've made in my home decorating. Nothing AMAZING, just different. I'm still looking for ways to improve the atmosphere and make good use of space (not make it look like it was mostly free).
Merry Christmas and happy new year! Think back on your year and anticipate ways you can do things a little better next year. I'll see you in about a week-ish. ^_^